Springboarders is located in Toronto, Canada. Talk to a business plan writer today. We are a hands-on company and would love to talk to you.
Call us at 647-874-5154 or email us at info@springboarders.ca / fill out the form to the right and tell us more about your organization and what you're looking for. Your business plan writer and consultant will respond within 24 hours.
Hours of operation (Canada): Mon – Fri, 8.30 am to 6 pm EST
Alina Florea, Founder & Owner
"Springboarders made my dream come true. With their expertise in business plans and financials I was able to receive business loans from two banks to start my new gymnastics and fencing academy. Faheem Moosa was responsive, detailed and knowledgeable. If I requested changes they where done immediately. Thank you Faheem for your professionalism!"
"Our work with Springboarders Consulting aimed to identify growth opportunities for our non-profit in Toronto's Regent Park community. We were very pleased to receive a report that informed us about the area's demographic and what types of small business support was needed. Springboarders developed a list of potential market opportunities and cost projection, and advised us about ideas that wouldn't work too. What we appreciated most about working with Faheem and Rajah was how easy and flexible they were in working with us. Due to unforeseeable circumstances, the parameters of the consulting project changed dramatically from the start yet Springboarders still met our deadline. They delivered a report that contained invaluable information and market research that we were able to use to apply for, and successfully receive, a provincial grant. If we were to hire a consultancy firm again, we would definitely use Springboarders."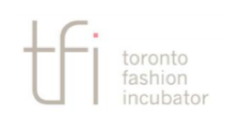 Susan Langdon, Executive Director
"Working with Springboarders was a great experience. Faheem Moosa was very professional. His knowledge and expertise played a vital role in the final edition of our business plan. The companies we presented to were all very impressed with our package of information. I appreciated the constant communication so we were on track from start to finish and Faheem was able to deliver ahead of schedule. I recommend Springboarders to anyone looking for the best possible business plan".