Purpose: To build your business' brand and generate qualified leads
The Marketing Plan is the heart of your business and strategic plan. Great marketing helps build a bond between your company and the customer. Every other business activity exists to support and strengthen this bond, which in turn will help you build a long lasting, profitable business.
In our Marketing Plan engagement with you, we will delve deeper into marketing issues and concepts than we normally do during business and strategic plan engagements.
We begin, as usual, by conducting thorough research of your market and industry. We work with you to develop your marketing strategy, including defining your target audience, value proposition and positioning statement.
We define the ideal experience your products or services should provide your customers, along with pricing options. We look at the various channel options, both online and offline, which make sense for your business. A lead generation plan is then put together, which includes the best options among a long list of possibilities, such as:
Offline: Referral marketing, advertising, public relations, trade shows, etc.
Online: Search engine marketing (SEO, PPC, link building), social media, email marketing, etc.
The final pieces of the Marketing Plan include an annual Marketing calendar, a Marketing budget and Marketing metrics templates (lead generation report, cost per customer acquisition spreadsheet, etc.), all customized for your business.
With your Marketing Plan in place, you will be ready to build your brand and generate a continuous stream of qualified leads.
Email info@springboarders.ca to get started on your Marketing Plan today.
"Our work with Springboarders Consulting aimed to identify growth opportunities for our non-profit in Toronto's Regent Park community. We were very pleased to receive a report that informed us about the area's demographic and what types of small business support was needed. Springboarders developed a list of potential market opportunities and cost projection, and advised us about ideas that wouldn't work too. What we appreciated most about working with Faheem and Rajah was how easy and flexible they were in working with us. Due to unforeseeable circumstances, the parameters of the consulting project changed dramatically from the start yet Springboarders still met our deadline. They delivered a report that contained invaluable information and market research that we were able to use to apply for, and successfully receive, a provincial grant. If we were to hire a consultancy firm again, we would definitely use Springboarders."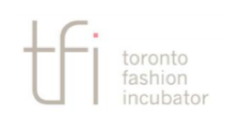 Susan Langdon, Executive Director