Faheem began his career in management on the factory floor at the age of 20. Given the challenge of leading and managing a clothing manufacturing group that employed over 2,000 people, Faheem spent months working in the factory side-by-side with other employees. His highly conscientious and hands-on approach led him to implement a wide range of programs which increased productivity, decreased costs – all while managing the group's day-to-day activities.
While the clothing manufacturing industry was rapidly changing and faced with a sagging export market, Faheem was able to profitably expand the manufacturing group's business beyond its traditional markets.
Immediately prior to founding Springboarders in 2009, Faheem honed his strategic planning skills at LEVEL5 Strategic Brand Advisors, one of Canada's premier brand strategy consulting firms. At LEVEL5 he worked with some of the country's top business leaders, while executing several high-profile marketing and brand strategy projects for both North American and European clients.
As a business planner and strategic consultant, Faheem has completed several successful projects for clients in a wide range of industries, including Academic administration (Universities), Renewable energy (Alternative Fuels and Chemicals), Outsourcing (virtual) services, Packaged foods, Digital media & entertainment, Book publishing, Transportation & Logistics, Digital signage, Word-of-mouth marketing and Online directory publishing, among others.
Faheem has an MBA from the Richard Ivey School of Business, where he also served as Executive Director of the Ivey Entrepreneurship Club.
"Our work with Springboarders Consulting aimed to identify growth opportunities for our non-profit in Toronto's Regent Park community. We were very pleased to receive a report that informed us about the area's demographic and what types of small business support was needed. Springboarders developed a list of potential market opportunities and cost projection, and advised us about ideas that wouldn't work too. What we appreciated most about working with Faheem and Rajah was how easy and flexible they were in working with us. Due to unforeseeable circumstances, the parameters of the consulting project changed dramatically from the start yet Springboarders still met our deadline. They delivered a report that contained invaluable information and market research that we were able to use to apply for, and successfully receive, a provincial grant. If we were to hire a consultancy firm again, we would definitely use Springboarders."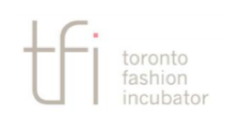 Susan Langdon, Executive Director