Here's what some of our clients say about us:
Alina Florea, Founder & Owner
"Springboarders made my dream come true. With their expertise in business plans and financials I was able to receive business loans from two banks to start my new gymnastics and fencing academy. Faheem Moosa was responsive, detailed and knowledgeable. If I requested changes they where done immediately. Thank you Faheem for your professionalism!"
"Our work with Springboarders Consulting aimed to identify growth opportunities for our non-profit in Toronto's Regent Park community. We were very pleased to receive a report that informed us about the area's demographic and what types of small business support was needed. Springboarders developed a list of potential market opportunities and cost projection, and advised us about ideas that wouldn't work too. What we appreciated most about working with Faheem and Rajah was how easy and flexible they were in working with us. Due to unforeseeable circumstances, the parameters of the consulting project changed dramatically from the start yet Springboarders still met our deadline. They delivered a report that contained invaluable information and market research that we were able to use to apply for, and successfully receive, a provincial grant. If we were to hire a consultancy firm again, we would definitely use Springboarders."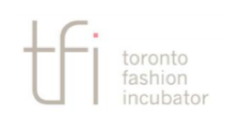 Susan Langdon, Executive Director
"Working with Springboarders was a great experience. Faheem Moosa was very professional. His knowledge and expertise played a vital role in the final edition of our business plan. The companies we presented to were all very impressed with our package of information. I appreciated the constant communication so we were on track from start to finish and Faheem was able to deliver ahead of schedule. I recommend Springboarders to anyone looking for the best possible business plan".
"In 2010, The University of Western Ontario engaged Faheem Moosa of Springboarders to conduct a comprehensive business plan for its Institute for Chemicals and Fuels from Alternative Resources (ICFAR). ICFAR is a young institute and unique. It combines the academic endeavours of teaching, research and service with industrial contract generation and execution, the latter of which is a primary source of operating revenue for ICFAR. As a result, the task at hand was quite complex. We were impressed with Faheem's professionalism: he was extremely organized and he managed the project well, very responsive to requests from us. In terms of report content, we appreciated Faheem's diligence. For example, he integrated client feedback into the report, coupling this with market research and analysis, in order to present viable business models for ICFAR's sustainability. ICFAR is showing considerable success, and we are using the Springboarders business plan to launch into the next phase of growth."
Dr. Franco Berruti, Director,
ICFAR and former Dean, Faculty of Engineering, Western University
"Faheem Moosa of Springboarders has been a strategic advisor with DemGen since the summer of 2009. He has assisted us with navigating our 100%+ annual growth curves and adapts well to working within a dynamic and evolving culture. Faheem has added value from day one and works well with the different personalities on our team, our strategic partners, and clients. Faheem brings a sense of calmness and practical advice while supporting and embracing an excited and fast paced environment. He brings a practicality to match and support our stretch goals while exploring and suggesting alternatives to our original assumptions. There is a genuine keen interest in what we are doing at all times, and we know he doesn't consider this a "job" or "contract", but rather he is part of our family/community. Faheem is always on the lookout for opportunities to add value and support the growth of our team, business and that of our clients. We recommend him with a 5-STAR rating".
"As a busy independent entrepreneur in a company of one, I knew that my business idea could not have moved forward as quickly as it did without Springboarders. Faheem Moosa takes the time to understand each company's particular needs and strengths and works with them. Our weekly meetings involved setting particular goals and each successive meeting involved the presentation of work completed, questions raised and a coalescing and streamlining of the various ideas into a streamlined presentation of overall product. Faheem Moosa put me on the right track towards understanding exactly what it would take to get my idea from the development stage to being pitch-ready. I cannot overstate the value of having found Springboarders to write my company's business plan."

Paul Paolatto, Executive Director,
"Springboarders is the first business planning company that understands that the success of any plan is predicated on tactical execution, and writes its plans accordingly".